Fix Outlook Email Login Problems With This Complete Guide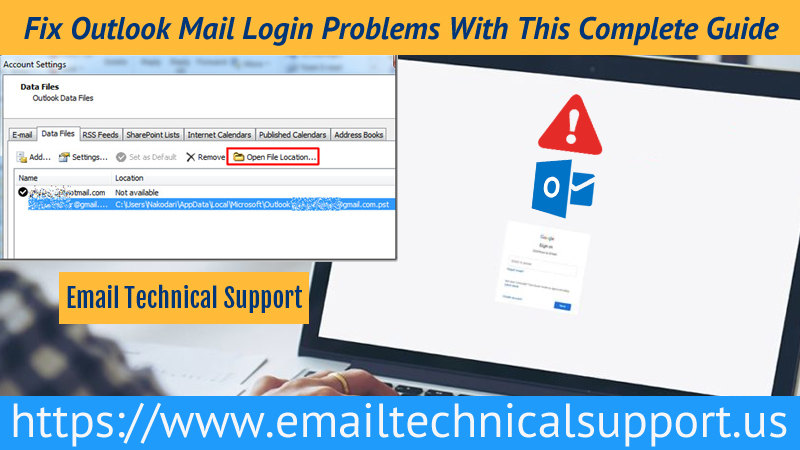 Are you unable to login Outlook email? Well, this is not a big issue. At times, there arises a technical fault that may create a disturbance in handling the Outlook email account. However, these issues are not for the long term and can easily resolve by applying a few steps. This article will give full insight into the causes and the troubleshooting steps.
Requirements to login Outlook Email
There are basic requirements you need to login Outlook email such as:
Good internet connectivity.
Correct Login credentials (username and password).
System compatibility.
Browser free from bugs and viruses.
Ways of Outlook email login process
Users include three easy steps of the login. They are like:
Navigate to the Outlook.com login page and tap Sign in.
Type your email address or phone number.
Lastly, mention the password and tap Sign in.
In case, you were unable to sign in, then read further to know what actions you need to take in this situation.
Initial resolving tips for Outlook login problems
Many times, we do silly mistakes that we overlook. This might be the reason you are unable to login into your Outlook account. Make sure of the below points:
Turn -off the Caps Lock while typing the credentials.
Always mention your email id and password correctly.
Your account should not have been inactive for a long period of time. If by chance, your account has been inactive for say 1 year then your account gets deleted and unable to recover.
Also, check server status in Outlook.com.
Troubleshoot Outlook email login problems
Major reasons that actually can be the reason are like:
Forgotten your password.
Outlook Account blocked.
There are possibilities that you have forgotten you're password. Thus, you need to create a new password:
Forgotten your password
Navigate to reset your password.
Now, choose the correct reason you can't sign in.
Tap Next.
Next, enter the email address you mentioned while creating the account.
Click 'Next'.
Lastly, type the code you receive on your screen, and then create a new password.
Outlook account blocked
Generally, your accounts block because of any unusual sign-in activity. To resolve it, follow the steps such as:
Firstly, go to Reset password.spx to regain the password.
Type the email address and then type the character code shown on the screen.
Tap 'Next'.
You can also select 'Use different verification option'.
Once the verification of the security code is over then try to change your password.
Note: Make sure to create a strong and unique password to keep your account safe and secure.
Additional reasons for common Microsoft Outlook email login problems
Here are some other reasons for login issues that occur in extreme cases:
The account might be hacked.
Forgot the recovery email id.
Now learn what to do if your account was hacked. Here are some instant steps that will lead you to solve att email login problems Outlook. Let's have a look!
Recover hacked account
1. Change your Microsoft Outlook login password
First of all, choose the Recover your account option and then type the recovery email address or registered mobile number.
Hit the Next option.
It will ask you where you want to get the security code.
Input the required information and also click on the Send Code option.
Enter your security code into the Verify your Identity box.
When it completes, then type the New Password. And confirm it by again typing the same password.
2. Verify the unauthorized sign-in activity 
Firstly, click on the Security >> Sign-in activity >> View my activity.
Then go to Protect your account and select the way by which you would like to receive the security code.
After entering the security code, then also review the current unauthorized sign-in activity.
Quick help from Experts
Was your Outlook email login problem solved? Although, if your answer was no, then no need to get worried as the company believes in 100% satisfaction. They have an Outlook Support Number which is available 24*7 for assisting their customers with the best solutions. However, share the step in which you are stuck and they will also guide you in easy non-technical language. Apply accordingly without missing any step.