Setting up an Outlook account is a seamless affair if one follows the correct procedure. Otherwise, it can lead to failure in setup or other issues like Outlook not receiving emails. Such an issue might occur when Outlook fails to sync emails, contacts, and even calendar events on your device. It might happen due to incorrect configurations, bugs, and glitches other issues like wrong account credentials. In this blog, you will find the troubleshooting steps to fix your Outlook not receiving some emails. But before you start up with the steps, it's better to find out what's causing it.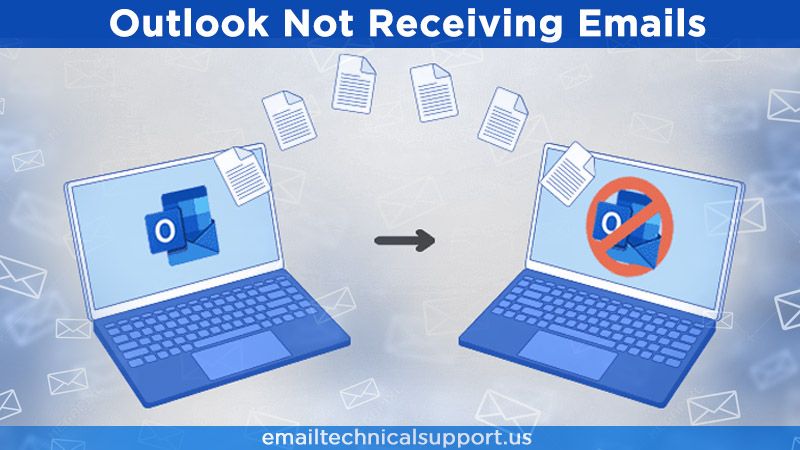 Why Am I Not Receiving Emails In Outlook? 
First, Outlook not receiving some emails because your computer is not connected to the internet.
Your system firewall or Antivirus is blocking the incoming mail.
The email might be stored in the spam/junk folder accidentally.
Outlook can't sync your email or syncing is disabled.
You entered the wrong account credentials or configuration details.
Outlook or your email client's server might be down.
However, Outlook data corruption is caused by malware or virus attacks.
An Outlook plugin is causing this issue.
How Do I Fix Outlook Not Receiving Emails On Outlook App? 
Follow the methods given below if you are using Outlook on your PC and can't receive emails. You can also refer to these solutions if your Outlook 365 is not receiving email in Outlook.
1. Look For The Email in Junk Folder
Sometimes, when you think that your Outlook is experiencing an issue and not receiving emails. There's actually nothing wrong and then emails are stored in a junk folder. So, before you take any serious steps and try to troubleshoot your Outlook, don't forget to check your Spam/Junk for the email. To do so, first, open your Outlook app. Go to Actions and select Junk Email. Look for the email from the sender's email ID and select it. Mark the mail as non-junk. Once you mark this mail as non-junk it will not go to the junk folder in the future.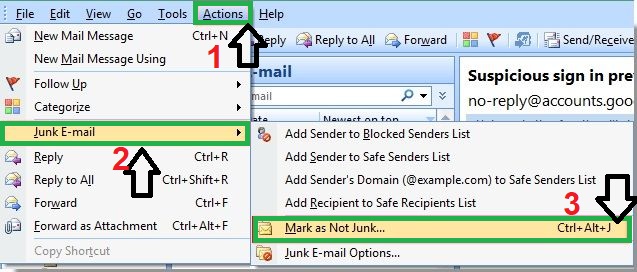 2. Check the Outlook Service Status and Your Internet Connection
You can also encounter the Outlook not receiving emails problem if the Outlook server is down. To make sure, just head to the Outlook Service Status page and check the same. If the status is marked in red, it indicates there's some ongoing issue. In this case, you just need to wait out as the problem resolves on its own.
Also, check if your internet connection is stable or not. First, restart your computer and if the problem persists, try connecting to a different network. You can fix your network-related issue by contacting your service provider.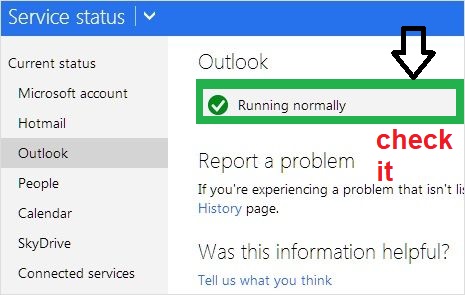 3. Remove Emails if Your Inbox Is Full
Outlook will stop receiving emails once your inbox gets full. The simple solution to this problem is to free up some space on your Outlook. You can do so, by deleting unnecessary emails from Spam/Junk, Inbox, and other folders. Or you can also turn on the Sweep feature that deletes old emails automatically and keeps your Outlook going.

4. Check The Emails In Other Folder
If you are using the latest version of Outlook, then you must check the email in the Other folder too as there are two default folders in Outlook named Focused and Other. If you find the email in the Other folder, then simply move them to the Focuses folder. Whenever you feel like your Outlook is not receiving some emails, check all the folders first and then only take any further steps.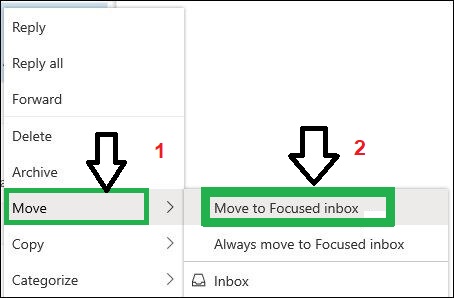 5. Remove Unwanted Options From Outlook's Inbox Filter
Outlook lets us prioritize our emails by setting different filters. You might have set a filter on Outlook inbox before that might cause some emails to not show in the certain folder. Unless you remember the changes made to the filter settings, we suggest you reset your Outlook Inbox filter. Also, you can find the latest email by opening Filter settings and then selecting Sort By. Set it to Sort by Date and you will see the latest emails on the top.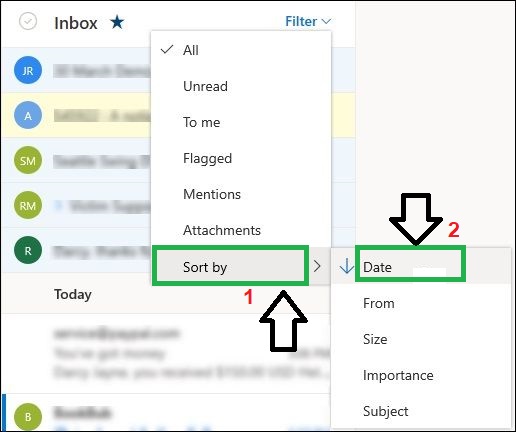 6. Remove the Sender From Blocked List
You might have added the sender's email ID in the Blocked User's List. If so, you won't be able to receive any emails from that email address. To continue receiving emails from the Sender, you need to remove the email address from the Blocked list. Head to Outlook Settings, and go to Mail. select Junk email and now you will see the list of blocked email IDs. Hit the delete button to remove the email from the Blocked user's list.

7. Delete Any Strict Outlook Rule
Outlook enables its users to set rules for incoming and outgoing messages. However, if you set any strict rule, then it can lead to issues like Outlook not receiving emails. To get rid of it, head to Outlook's Settings and select Mail. Now click on Rule and delete the existing rule that might be causing this issue.

8. Remove Some Accounts If your Have Multiple Account added on Outlook
Although Outlook allows you to connect up to 20 email accounts on its application, it can sometimes cause issues like Outlook not receiving emails. To fix this problem, you should try removing the accounts that you are no longer using or aren't active. To do so, go to Accounts and select the Connected Account option. Now you will see the email accounts connected to your Outlook. Remove the inactive account right away.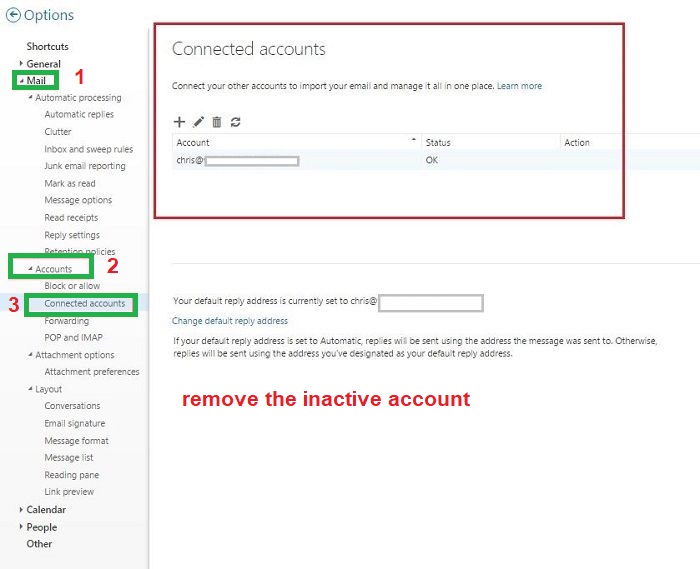 9. Check If Your Account Is Blocked
At times, Outlook temporarily blocks your account due to security reasons. To check this, you should try signing up on your Outlook account from the webmail. If you can't access your account from the browser, then it might be blocked. Unblock your Outlook account by sending an authentication code on your linked mobile number. Use this code to verify that the account belongs to you.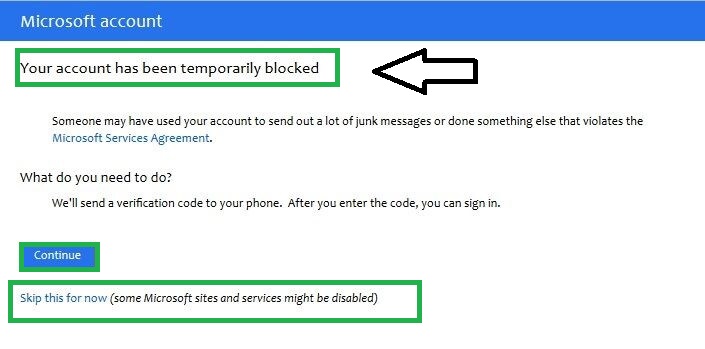 10. Enable the Automatic Refresh
Your Outlook email is refreshed automatically in a couple of minutes in the background. But if you are not receiving emails in Outlook, then it might be that the Automatic Refresh feature is not enabled. To check the same, open the Send/Receive Group settings. If the Automatic Outlook Refresh option is not on, then enable it right away. Also, you can set it to refresh after every 2-5 minutes to avoid the "Outlook not receiving emails" problem in the future.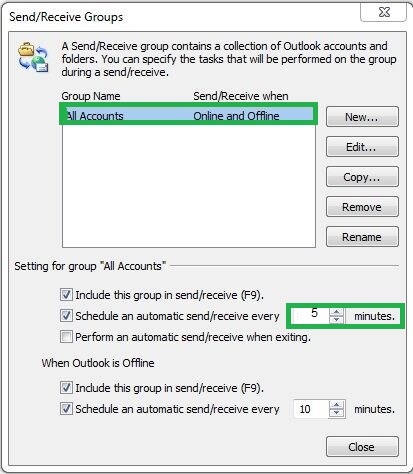 11. Re-Add Your Account
You might have entered the wrong details while setting up your account or there must be something wrong with the configuration settings. To fix this, you should remove and re-add your account on Outlook. This time make sure to enter the email ID, password, and other required details correctly. You can also search Google for correct Outlook configuration settings in case of manual setup. The Outlook IMAP Settings(incoming settings) and POP Settings(outgoing settings), should be configured correctly in your system. As it will help you to avoid any issue like Outlook not receiving emails.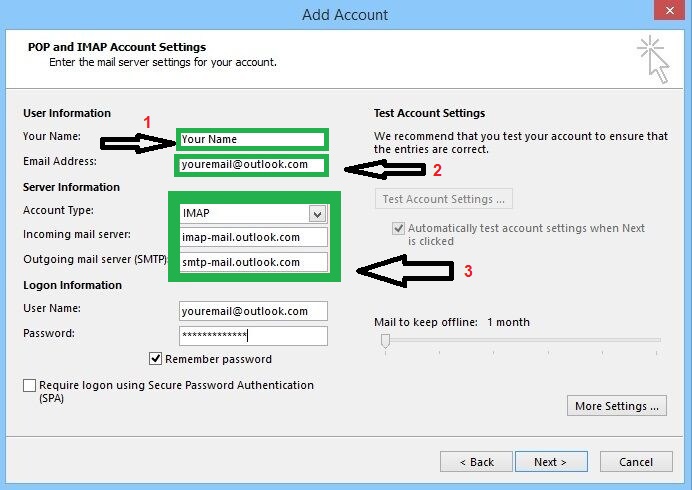 12. Temporarily Disable Your Firewall or Antivirus
Your Firewall or Antivirus might be blocking Outlook from connecting to the server and hence receiving emails. To check the same, you should try disabling your firewall and Antivirus and then check if your problem is resolved or not. Also, uninstall any suspicious third-party app from your device. If you have recently added any plugin to your Outlook, then try removing them as well.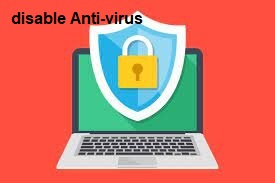 What to do when Outlook not receiving emails on iPhone or Android?
If you are using Outlook on your mobile and not able to receive emails then try the things below to fix your issue.
First of all, start with force quitting from the Outlook app and clearing it from the background. After that open the app again on your device and refresh the inbox to get new emails.
If your Outlook not receiving emails on iPhone or Android issue persists, then resetting the account might help. To do so, go to the Mail tab on your Outlook app, and select your Outlook profile. Click on Settings and select the concerned email account. Select Restart Account and then click on OK.
Give Permission to Outlook to make the sync work properly.
On your Android, open Settings, go to Apps & Notifications, and select Permissions. Enable the permission switch next to Outlook, Calendar, and Contacts option.
On your iPhone, go to the Settings application. Scroll down in the Settings and select Outlook. Turn on the Permissions for Contacts.
If Outlook not receiving emails on Android issue continues, try clearing Outlook Cache on your Android.
To do so, first, open the Settings app on your Android mobile. Go to Apps & Notifications and select Apps. go down and select Outlook. Click on Storage and then select the Clear Cache option.
Basic Tips-
You might face issues with your Outlook if the application is not updated. Update the Outlook app on your iPhone and Android mobile and check if the issue gets fixed.
You can also try restarting your device to fix any temporary issue with Outlook.
If the Power Saving Mode is on your device, then first disable it and then refresh your Outlook inbox to get new emails.
Make sure the Background Refresh is enabled for Outlook. To check the same, go to Settings and select Outlook. Enable the Background App Refresh option.
Check your network connection or try connecting to another Network.
Remove and Re-add your account on Outlook. Make sure to enter account credentials and other required details correctly.
At last, if nothing works, you should reinstall the Outlook app on your device.
Conclusion
We hope the above troubleshooting steps to fix Outlook not receiving emails issue worked for you. If not, then you can contact Outlook Email Support to get assistance from email experts regarding the matter. To avoid issues with Outlook, it is recommended that you keep your operating system as well as the application up to date.